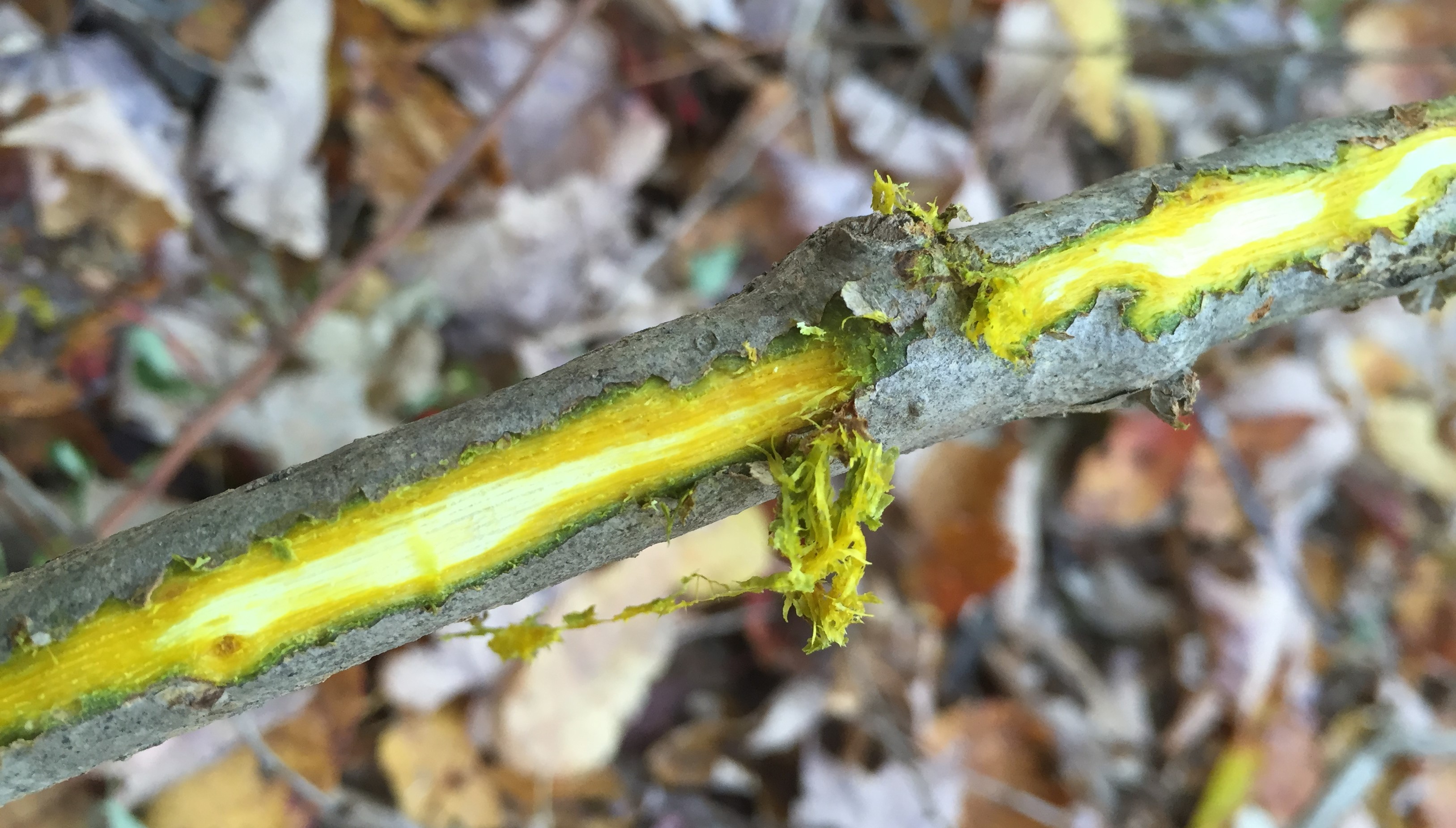 barberry ~ Berberis vulgaris
bud, bark & branch
. : winter weeds & medicine trees : .
with herbalist jim mcdonald
offered
from noon till 6(ish) on Saturday, March 11th, 2018
at Upland Hills Ecological Awareness Center
in Oxford, MI (map)
$50 in advance or $60 at the door
(see below for preregistration info)

***please bring along food & drink to tide you over***
(something hot in a thermos might be a good idea!)

While many plant people spend late winter eagerly awaiting the first sprouts of spring, there is indeed an abundance of medicine residing in the buds, barks and branches that at first glance may seem so bare.

jim will be leading participants through the fields and woods surrounding Upland Hills Ecological Awareness Center in Oxford, Michigan to explore the medicinal virtues, identification, folklore and preparation of many of the common trees and bushes we pass by every day. We'll also spend some time in the EAC discussing preparations and (if need be) warming up a bit! All information presented will be both specific and practical, based on jim's twenty plus years experience in gathering, preparing, and using herbal remedies, and provide a basis for participants to incorporate what they have learned into usable skills with which to maintain and restore health. Participants will receive detailed handouts & links covering the preparation of herbal remedies, ethical harvesting, toxicity, recommendations for further study and, as always, new information not covered in previous workshops, making the event fruitful for previous participants as well as those new to medicinal herbcraft. Some of the plants to be covered include white pine, black cherry, sassafras, & barberry.

jim mcdonald has been practicing the art of herbcraft for over 22 years, and offers a knowledge of herbalism that blends western folk and indigenous views of healing with the Vitalist traditions of 19th century western herbalism. He has taught classes and workshops throughout Great Lakes bioregion and the US, hosts the website www.herbcraft.org and is currently writing (alternately) "A Great Lakes Herbal" and "Foundational Herbcraft". Jim is a community herbalist, a manic wildcrafter and medicine maker, an occasional email mangler, and has been an ardent student of the most learned teachers of herbcraft... the plants themselves.
payment...
you can preregister for the class by paying $50 to Upland Hills EAC using this link (the class is $60 at the door):
Have questions about classes?
I've got answers to frequently asked questions (like times, weather exceptions and such) here.