River Hawk Annex


at
Proud Lake State Recreation Area

in Commerce Township, Michigan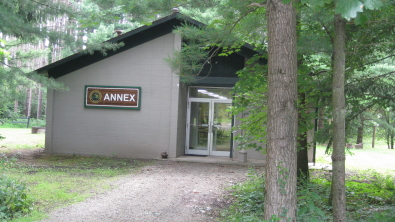 . : River Hawk Annex : .
The location for the class will be at the River Hawk Annex at Proud Lake State Recreation Area in Commerce Township, Mi.
Please note: you'll need a Michigan State Park Pass; if you don't have a park pass associated with your Michigan license plate, they'll leave a "ticket" on your vehicle asking you to pay for parking. You can purchase passes at the park headquarters: (248) 685-2433

The River Hawk Annex is surrounded by the park and a short walk puts you on the banks of the Huron River...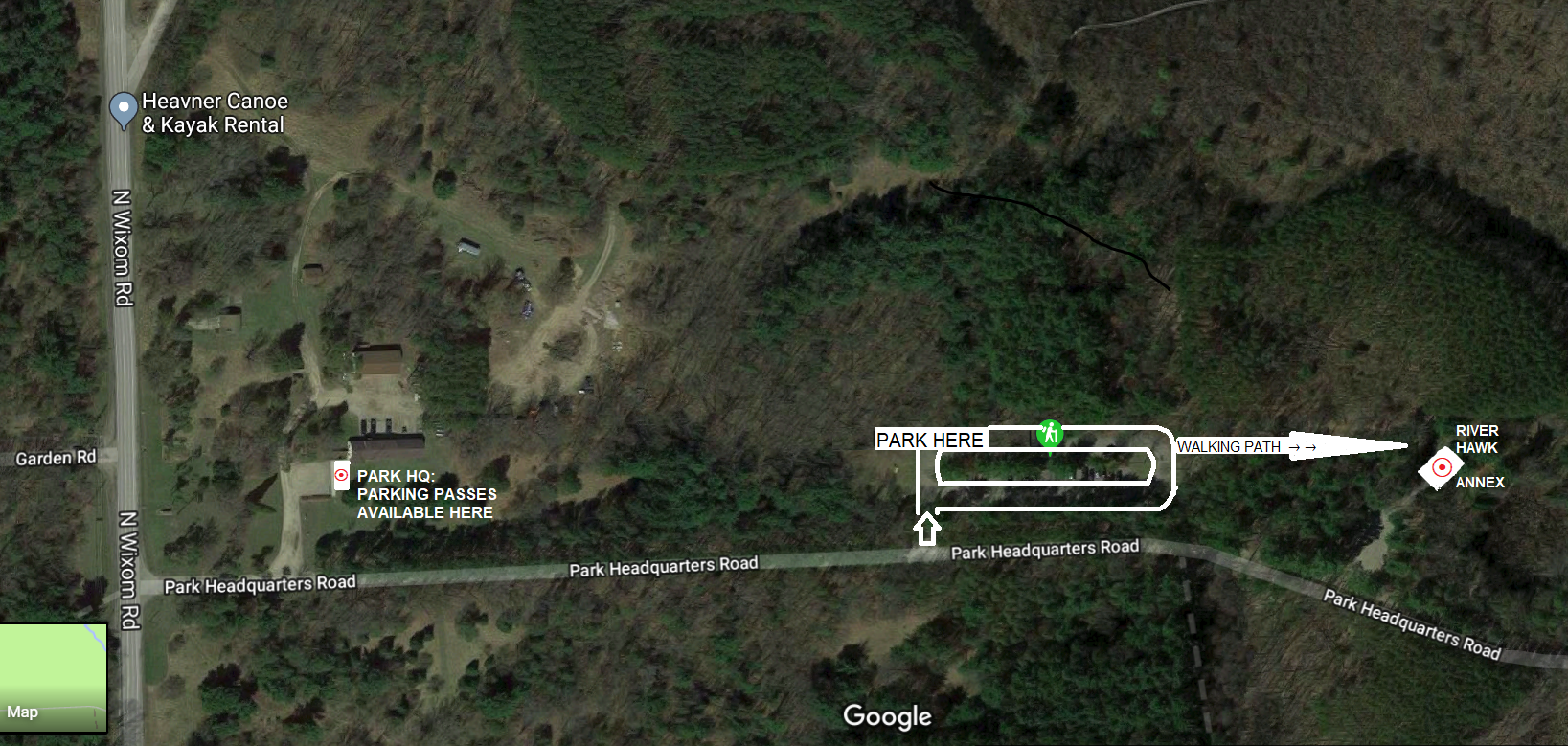 This google map can be used for directions to the exact building we'll be in:





You can also reference this link:
` https://tinyurl.com/riverhawkannex

You'll want to access the Proud Lake State Recreation Area from Wixom Road; the entrance can be easy to pass by, so look for this sign: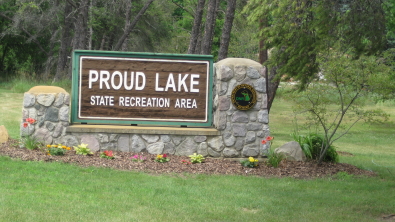 Once you turn East onto Park Headquarters Road you'll see another sign: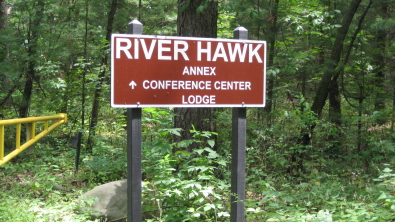 Follow that road past the park office (unless you need to purchase a parking pass) and shortly you'll see a parking lot on your left. Park here. On the far side of the parking lot from where you entered, you'll find a walking path that takes you right to the River Hawk Annex. You're here!

***If you are in any way not physically able to make that short walk, do pass up the parking lot of Park right in front of the Annex, also on your left.
Please do review these directions before heading out to be sure you know where you're going; cell reception can be spotty and we may not be able to get calls asking for clarification.