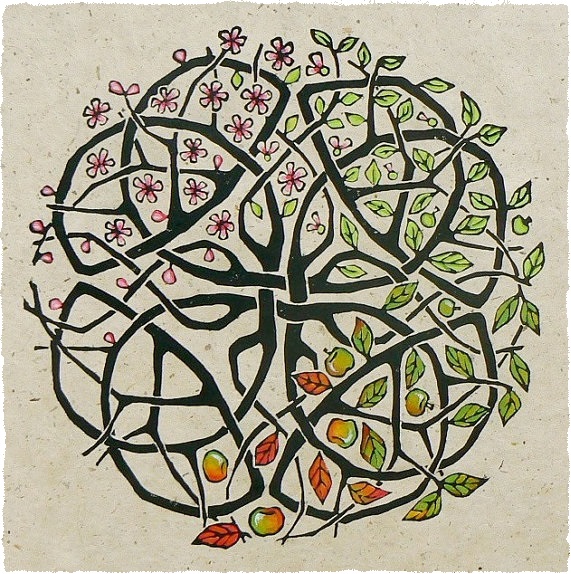 . : Humorum Practicum : .
elements, humours and temperaments
in western herbalism

with herbalists
rebecca altman & jim mcdonald

at
Proud Lake State Rec Area
in Commerce Township, MI
March 31st through April 2nd, 2017


In order to understand temperaments, we have to understand the context they arose from. The temperaments correlate to the elements of earth, air, fire and water, and these elements give rise to humours and the energetic principles of heat and cold, dampness and dryness, tension and laxity. Understanding these patterns, and how temperaments and energetics work together gives an important framework for using the temperaments in a practical manner. We'll also look at how historical and social themes affected our understanding of temperaments, adapting, refining and misrepresenting them over time.

We'll go on to explore each of the four temperaments in depth, looking at how they incline one towards physical, behavioral and emotional predispositions. How do these inclinations present in a balanced state? When in excess or deficiency? When overtly blocked? How do these inclinations manifest in the body, and what herbs can be used to exacerbate and balance them?

Just as the color brown cannot be reduced down to one of the primary colors it is made up of, understanding single temperaments isn't enough to make use of this constitutional model: we have to consider combinations. We have to see how an individual manifests each of their humours, which are in balance and which are not, and consider how their environment and experience has affected the expression of their temperament.

cost...
Cost for the entire weekend is $250 prior to March 15th. Early registration will assure a productive, amusing and enlightening weekend. Registration after the 15th, if there is space left, will be $275. Breakfast & lunches will be included, but separate arrangements must be made for lodging & other meals (see below for more info).

hours...
Friday from 7pm til 9:30pm, Saturday from 10 till 6ish, and Sunday from 10 till 5ish (with breaks for stretching and eating, of course...).

location...
The class will be held at the River Hawk Cafe in Proud Lake State Rec Area in Commerce Township. A state park pass will be needed if you don't have an annual. If you click this link here for explicit directions to the exact building we'll be in.

lodging, local food & dining...
if you don't live near enough to commute each day, I've compiled a list of local resources I hope you'll find helpful with regard to procuring food and/or a place to stay.

jim mcdonald is an herbalist in southeast Michigan (that cool state that looks like a mitten you can see from space) where he teaches, sees clients, wildharvests, and concocts herbal formulas. His approach to herbalism is a blend of traditional folk and indigenous influences mixed up with a bit of 19th century eclectic and physiomedical vitalism, which he tries to blend with a bit of humor and discretionary irreverence so as not to appear to be too serious about life. jim hosts the website www.herbcraft.org which lists his offerings and conveys his thoughts of plants and herbalism (and if you've ever wondered, the lack of capitalization is an homage to E. E. Cummings, who - unexpectedly - did capitalize his name).

Rebecca Altman is a Scottish herbalist living in Los Angeles, California (that cool state that everyone knows the location of so it doesn't need descriptors). She began her study of bioregional herbalism interning with a herbalist and nutritionist in Palm Desert in the early aughts. After this she commenced a practice of energetic and emotional healing in the Maker tradition (a European shamanic tradition) and then moved to Los Angles to attend Chinese Medical School. Her ongoing studies have led her to a form of somatic therapy that she's now studying in Berlin, Germany. Her approach to healing incorporates energetic healing, bioregional herbalism, somatic therapy, western herbal energetics, and a smattering Chinese medicine. Rebecca makes and sells herbal products online at www.kingsroadapothecary.com and offers her writings at www.thornandwonder.com
to register...
Contact jim at jim@herbcraft.org or call 248-238-8733 (please note that this is not a cell number and doesn't get texts). Checks can be made out to jim mcdonald and sent to me at: 4535 jozwik, white lake, mi 48383 (but please call/email before sending payment).
Have questions about classes?
I've got answers to frequently asked questions
(like times, weather exceptions and such) here.
Contact jim at (248) 238-8733 or jim@herbcraft.org
(please note that this is not a cell number and doesn't get texts)
with any questions about the event...