what's new?
So... I've added a PayPal "donate" option so if anyone out there feels smitten to reward the manic episode that is this website, or some other offering of mine, they can send me a dollar or whatever feels good to them if they're able to do so. I certainly don't expect anyone to feel obligated, but if every once in a blue moon someone sends along a donation that allows me to splurge on a pair of new shoelaces, that'd be pretty cool. I once heard a beautiful saying about donating, that's always stuck with me, "Don't give until it hurts, give until it feels good." So, if you'd like to...


7/14/14
Added a bunch of low cost classes to the calendar.
10/9/13
I (finally!) rewrote my page on sinusitis; the other was something like 15 years old, and has been neededing tending to for some time now; you can read it here.

12/9/12
I'll be a bit busy for awhile, so bear with me if I'm hard(er) to get ahold of...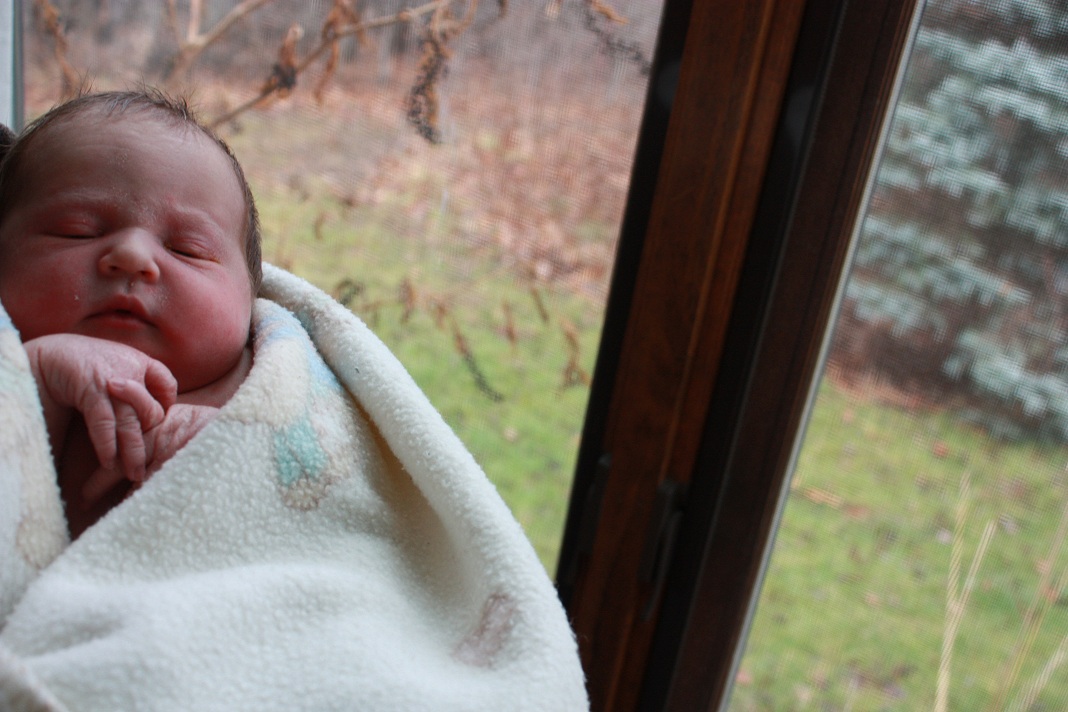 elowen juniper gael...
6/7/12
added a few new links to the article index, mostly stuff by Althea Northage Orr and Christa Sinadinos.
5/22/12
Well... a lot is new, actually, as I haven't remembered to update this part of the site as I've made changes and additions (check out the way updated and revised calamus page). But today, I'm writing to say this:

I've swtiched hosting companies and (at least for the moment), links you find on the internet that don't include ".html" at the end might not work. Just add that, and everything should be fine as fine.
7/11/11
Oh my... I've been very lax about saying what's new; certainly I've had exciting (thrilling, even) adventures since December 17th... but how to sum up?
Let's just say that there are new articles linked in the article index, new links on the links page, and new articles written by me here. Hope you enjoy.
12/17/10
Added the info for 2011's four season herbal intensive... click here for more info. I've added some classes for this year's course, and will also very likely be offering some additional "electives" and mini-courses (2-4 session classes on topics like medicine making and pregnancy/birth/wee one issues) to compliment the core class.
12/9/10
Added info on Margi Flint's weekend class here in Michigan, April 8-10. mark your calendars, make plans now. Margi totally rocks, and her teachings are deep, assessable and extremely helpful.
Should ~soon~ have info on 2011's herbal intensive class up, as well as more class offerings and mini courses.
10/11/10
Added a page for the purchase of a DVD that's got three hours worth of herbwalk footage from my 2009 International Herb Symposium walks here.
5/31/10
Want to take time to acknowledge that I'm way far behind on the swamp of emails in my inbox; well over 500 I need to sort through and in some (many)cases, get back to. It's quite likely, if you've sent me something, it's "starred" in my inbox, and I really do mean and am trying to get back to you, but please bear with me as I try and catch up. As I'm leaving to teach at Howie Bounstein's in Eugene, Oregon this week, and teaching all weekend with my intensive class, and doing some work that weekend also with David LaLuzerne of HerbTV... it'll be, probably, the 14th before I can really break through all the added email and get back to much of anything.
So, hang in there, and I appreciate your patience/understanding...
12/17/09
Added the first round of dates for 2010, which include my upland hills classes, a link to my 2010 intensive course, and out of state events in Oregon, Minnesota and New Mexico. More will be added (including a number of master gardener events around Michigan, once I figure out which are open to the general public) and more classes in Toledo, Grand Rapids and other parts of Michigan.
I've also been offering some weeknight evening classes, generally 2 1/2 to 3 hours long, for groups on specific topics. Generally, I'll break a daylong class up into 2 or three parts and teach it as a mini course. This is also a good option for people who can't spare the 6 hours most of my day classes run. If interested, please do holler.
Thanksgiving 2009 (too lazy to look at a calendar to figure out the date)
In the spirit of thanksgiving, I wanted to express my deep gratitude and heartfelt appreciation to all of you for your support of my herbwork. It's an honor to share the ways of the plants, and to restore lost wisdom to common knowledge in an ever widening circle of plant people.
9/22/09
Added blessed bitters, my contribution to Llewellyn's 2010 Herbal Almanac to my occasional herbal insights. Do enjoy it (ideally 15ish minutes before meals), but also consider picking up a copy the book to delight in some of the other good articles contained therein. Surely you're running low on flying ointment and might want to try one of Susun Weed's recipes for your next batch...
Also (egad!) started pondering my 2010 schedule, plugging away at dates for next years 9 month intensive class, classes at Upland Hills EAC and trips out to conferences in minnesota and new mexico.
So.... if any of you are dying to invite me out to your paradisiacal homelands, please do contact me now because I only make so many trips away from home each year, and open weekends disappear fairly quickly (plus I start to covet my weekends off, if they don't get filled up). It's also a good time to let me know if you'd like me to teach something closer to home, especially if you're dealing with a specific date for some event.
9/9/09
Ran across a link to an interview I did with John Gallagher at HerbMentor.com here. Besides being a truly wonderful fellow, John's site is an exceptional jumping off place for people looking for a solid introduction to the study of herbalism. There's a lot of excellent foundational info, plus interviews, videos and writings of a slew of excellent herbalists, all with their own unique but well grounded take on this beautiful craft.
8/10/09
well, noticing that my last entry actually hasn't happened yet; maybe that's what happened to that voice mail number... lost in a state of temporal flux...
Added a few new classes to the calendar... check it out
9/10/09
Please be aware: my old 737-3589 number is now officially defunct (which is to say that it no longer works, or, at least, it no longer goes to me). I haven't got a new bat line for herb inquiries yet, so please, till I do, contact me via email. I do still have a home phone, but I'm clever enough not to post that online.
6/10/09
Added a link to the Tierra's new blog(s) on this links page, and linked some of the real nice entries in the article index, along with some from Kiva Rose's new site. I also cleaned up some of the broken links (what a pain in the tail), which, alas, had me ditching a few from Charlie Kane, Todd Caldecott and Jonanthan Treasure... well, I suppose its just a lesson in impermanence.
I'll be at the International Herb Symposium offering walks next week (already... how time flies). If you're gonna be there please do say hi.
Also, its worth acknowledging that I've been WAY behind in getting back to people who've emailed or called... while it can be a daunting task, I do try to at least offer some response to anyone who writes, though please be aware that at times it can take awhile. If you've got a question about an herb or some health issue, try asking on one of the herbal listserves or forums listed on the links page... that'll afford you several quick answers right off the bat, without having to wonder if I'll ever respond. That's really the best place to ask those types of questions; a lot of answers coming from a myriad array of perspectives is sometimes nicer than what I alone might think. Anyways, I'm beginning to catch up (I think I got all the 2008 inquiries replied to), but I never know when my 5 2/5 and 1 1/2 year olds are going to sneak up and jump on me, or drag me off to see the Hyalophora cecropia which I'm unaware is about to pee on me (and pretty impressively, too...)
(incidentally, I'm rather flummoxed that the spell check on FrontPage knows "Hyalophora" but not "cecropia".... weird...)
3/31/09
I've made some additions to my herbal actions & energetics page, and that's probably worth a look. Also have added new classes, but (alas) not some of the articles and such I've been meaning to add links to.
Also, though I'll put out a formal plea in time, my wife has started a new venture called HolisticNanny.com; it's basically a matching service for families and nannies looking to work together with the mutual ideology of a holistically oriented approach to child care. If you know of anyway to promote this, via link or whatever, please do share it, or let us know. It's entirely free at the moment, and we won't be able to start generating income with it until we get a bunch of people registered and using it.
...and once that happens, I can work less, and then be able to write more, and then maybe get one of the darn books written. So there... incentive.
2/9/09
Added a link to Kiva Rose's new site (linking up all her new scribblings to my article index will commence when I'm feeling antsy late at night). Likewise, though they're all bundled up in issues of Medical Herbalism, Paul Bergner has made a treasure trove of herbal epiphanies available, and until I get around to figuring out hoe to link them, do check them out on his site here.
11/17/08
Added the first round of dates for 2009, which include my upland hills classes, the Green Street Fair, the Lavender Fest and the International Herb Symposium in Massachusetts.
9/30/08
Finally put up a page with info on bone broths and my recipe for making one.
After discovering them via Henriette Kress's blog, added links to the chapters of Carol Rogers' Women's Guide to Herbal Medicine to the article index. These, though, are full chapters. Nice.
9/28/08
While I'm still working on the dates, yes, I will be offering my nine month herbal intensive in 2009. We'll probably be meeting only on saturdays; every three weeks or so. This'll allow more folks who live a ways away to participate (in previous years there's been monthly weeknight classes)
8/30/08
Posted some new classes
Also (this is your lucky day) because I specifically directed someone to check out one of Henriette Kress's awesome blog articles via my article index, I was forced to (since I realized after hitting send that I never updated the links when she revamped her site) fix all the broken links to her blog posts on that page. Cool! Now I can use 'em, too...
Also fixed a bunch of broken Todd Caldecott links.
(It's such a pain when people revamp their sites...)
8/4/08
Wow.. the United Plant Savers gathering last weekend went off fabulously, i think. Thanks to all who came together and made it a success.
Outside of the Matthew Wood weekend august 22-24, I'm taking some weekends off, but do plan on scheduling more classes before years end, hopefully in Ann Arbor and Lansing; perhaps in Kalamazoo, if we can pull that off. I'm also working on the schedule for next year, which will include my nine month program, and hopefully some 3 or 4 session mini-intensives on selected topics, like medicine making and herbal actions and energetics, or, as I call them, foundational herbcraft. I've also outlined a class on the urinary system, and hopefully will do a late winter/early spring tree walk. We'll see how productive I am a writing my monolithic handout packets (generally 20-30 pages) which I consider pre-requisite for a class.
I think I'll probably start offering the handouts as computer files, as well, to save paper, but also because making copies is an expense and also a pain in the tail. Plus, if I save the handouts as files, I can include good color pictures of the plants... groovy.
4/22/08
Spring!
First of all, as you may see above, if you're suffering because you wanted to see Matthew Wood while he's in town but couldn't afford or accommodate the full intensive, I have balm for ease your pain.
Probably every Friday evening when he comes in, he'll offer a short presentation (7-9:30) on something cool here in White Lake. And, if you'd like to come for one of the weekends individually, I can arrange that too. Dates for the weekends are on this page. Contact me for details (topics for the weekends will be slightly guestimated, and may change depending on where we're at in the larger course. May/June's will likely cover the respiratory and lymph/immune system).
For those interested in the weekends, you'll need to have at least some understanding of the information contained in Matt's "the Practice of Traditional Western Herbalism", where he discusses and explains the concepts of "tissue states". There's a brief write up on this here. If you've got questions, or want to see if I can get you up to snuff on this, just holler...
Added a couple links; one to Shawna Greenway's Weed Dance Farm in West Michigan, where I'll be teaching in late June and where Shawna teaches all the time (cool!), and another for Celia's Dandelion Revolution blog, which is a nice one indeed. Also, Some quickies which I'll put here but don't have on the links page yet:
Need oils or butters for medicine making? Try www.organic-creations.com. They've got nice prices on some good bulk organic oils and such; good o know when you realize how much that small bottle of jojoba oil is going to cost retail.
Need Vanilla, but simply refuse to pay retail? Try www.organic-vanilla.com. They've got both bourbon and tahitian varieties available, direct from their farm, at insanely good prices.
3/14/08
For several years, I have ecstatically promoted www.missouriplants.com as among the best sites online to find pictures and botanical information to identify herbs. For most entries, there were several pictures for plants, including close ups of leaves, stems, flowers and other special identifying characteristics. On numerous occasions, that site was what helped me positively ID something. It's better at doing so than many, if not most, books.

I've noticed and gotten some emails from people that the links to that site from mine weren't working, so I dropped Dan, the guy who runs it, an email to see if it was having troubles or just had come to an end.

Tragically, it seems that Dan was struck by a car while biking last year, and died from his injuries. His wife returned my email, saying that she was doing her best to keep the sites online, but doing so takes time, resources and finances.

There was a fund set up for Dan after his death; donations will be used to purchase land for conservation in his name. Please make checks payable to the "Dan Tenaglia Foundation" and send them to:

Dan Tenaglia Foundation
1416 Victoria Avenue
Opelika, Alabama 36801

These donations can also help his wife keep the invaluable resources of www.missouriplants.com and www.alabamaplants.com websites "up and running and growing".

One of the great things about the internet is that so much valuable information is freely given. When a situation arises like this, its good for us to acknowledge the how much we've received from someone's passion and consider giving in support and honor of it. It'll help it continue to be available for us, help his family, and honor Dan, as well as the plants he so obviously loved, as do we.
3/8/08
Added two articles by David Hoffmann to the article index; "Is Comfrey Safe?" (to thicken the plot) and one on Fennel & breastfeeding mothers. Plus, a link to Ginger Webb's Texas Medicinals....
2/4/08
OK, this is purely opportunistic: I have a Barnes and Noble gift card/store credit for $106, and while I'd be delighted to splurge, I have some other needs that are more pressing than books at the moment (I can't believe I just wrote that...).
Anyone want it for $90?
I know, I know... I'm such a peddler...
1/31/08
Added info on my trip down to Minnesota for the MidAmerica Herbal Conference, June 6th thru 8th...
1/16/08
Added info on my trip down to Mississippi for the Ocean Springs Herb Fest, March 29-30th...
1/7/08
Added a few more class dates for 2008. Also updated a few links (Matthew Wood's site was revamped late last year and it totally kicks ass now). I also added some new links to the article index, including some from Matt's site, plus a few blog posts from some friends, Darcey Blue's write up on syndrome x is very good, the kind you're happy t direct clients to because is so well and simply put, and Ananda Wilson's article on connecting with plants and with one's self is a gem of deep, simple, empowering wisdom.
11/29/07
Added the first batch of class dates for 2008. In March I said I was gonna be offering a new class on herbs for the GI tract... let's all pray for me that I can get the write-ups for that one done by then, since I've only had it in my head to do so for the last several years...
11/7/07
Added a bunch of links to the article index, mostly stuff from blogs by guido mase, rebecca hartman, kiva rose and angie goodloe. Didn't get to darcey's yet, or the plethora of stuff that henriette's done since the last time I added links to her blog entries. There's a slew of stuff on jonathan treasure's, as well...
10/28/07
Added updated info on a 6 weekend course with Matthew Wood I'll be hosting from April through November 2008, as well as info on a United Plant Savers Regional Conference here in Michigan on August 2nd.
If interested, please check them out...
--~---~~--~--~~--~---~----~~--~----~~--~--~~~~----~--~-
...OK, so if I'm supposed to be getting back to anyone about anything, I have an ironclad exemption:
10/22/07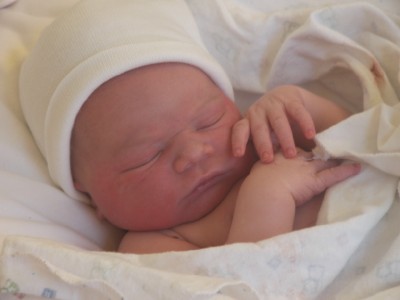 Added a new child to the family, here at home real early on the 22nd, a little boy named rowan skye mcdonald. He was (#@%!) huge - 10 pounds and 6 ounces, just slightly smaller than the Grifola mushroom I found the week previous.
Everything was beautiful, everyone is doing great, and my wife is flat out amazing. We're very very blessed, and we thank all of you who've kept us in your thoughts and prayers.
(liam sage looks delighted enough here, but in a creepily Freudian manner he's lately been stuffing various toys and animals into containers and putting the cap on...)
--~---~~--~--~~--~---~----~~--~----~~--~--~~~~----~--~-
9/21/07 (practical stuff)
Added some new class dates for the last herb walk of the season (october), for a class at Upland Hills EAC on the immune system (same class I've been doing, but updated with new info and a new title) and a class in Ann Arbor on using herbs to nourish and support the body during times of stress.
Stephanie is three-ish weeks away from birth. Here's a beautiful pic...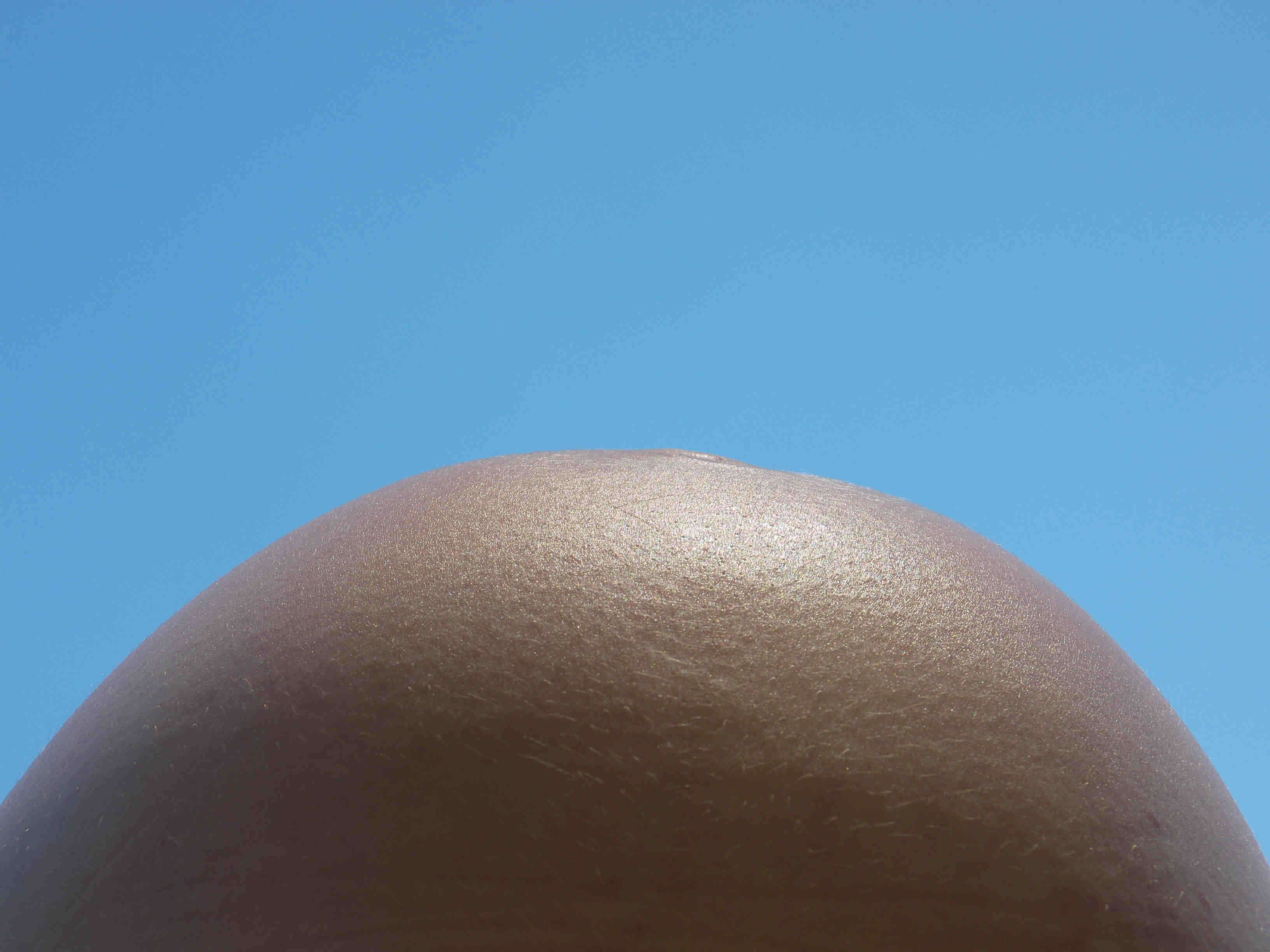 ~~~~~~~~~~~~~~~~~~~~~~~~~(+)~~~~~~~~~~~~~~~~~~~~~~~~~
9/21/07 (rant)
OK, so I'm working on a new class on herbs for the digestive tract. It's a rather immense topic, and the outline (much less all the stuff in between) of the class keeps getting longer and longer (how long, I wonder, will it take to actually teach this class?). In the process though, I broke discussion of the GI tract (GI, of course, meaning gastrointestinal, don't we all agree?) into the "upper GI" and "lower GI" tract. Familiar terms, yes? We're all familiar with them, yes?
Well, yes, of course we are. But...
...the terms "upper GI" and "lower GI" are completely asinine. You can't have an upper "GI", because "GI" stands for gastrointestinal, and there's no intestinal anything in any part of the "upper GI". Nor (as you may be in the process of surmising) is there anything "gastro" in the "lower GI". What the hell? Really, we should be talking about the "upper G" and the "lower I". That sounds ridiculous as well, but at least it makes sense.
So now I have to decide whether to (as I rightly should) totally eschew the use of the terms "upper GI" and "lower GI" out of a sense of principle and devout rightness, or merely point out the insipidity of these terms and then use them anyway, so as to save me the immense nuisance of trying to figure out what to replace these poorly contrived terms with.
Ah, the trials we face...
9/1/07
Added a new section to my links page on herbal listserves and message boards.
8/14/07
Ever since reading Harry Potter and the Chamber of Secrets, I've often asked aloud, when the house was a wreck, "Where is that damn house elf?"
A couple of days ago, the sad truth struck me: I am the house elf.
damn.
8/2/07
Goodness, its august! Been busy collecting Blue Vervain, the Collinsonia's about a week away from the picking, and Stephanie's in her third trimester. Wow.
Finally, after a reminder that I'd asked for, and been granted, permission to do so changed the solomon's seal picture from the so-so one I had to a nice picture of the roots, provided by Sapphire Kate, from the Wise Woman Forum. Definitely an improvement, for good pictures of plant roots are much harder to come by than their leaves and flowers. My heartfelt appreciation to SK for sharing...
I also added a link (long overdue) to my friend Elaine's Innocent Chocolate. I initially got some of this a couple years ago in trade from some Solomon's Seal tincture, and I still laud it as one of the best barters of my life.
Exquisite, this stuff is.
This stuff is worth mailing for. Its of the Gods. It's a beautiful blend of decadent and enlightening. It makes you a bit weak in the sinews when you taste it and your eyes start to roll back in your head a bit, kinda like when someone you like a lot kisses your neck (okay, maybe I'm starting to get carried away, but you chocophiles know what I mean...).
Good stuff. Get some.
7/15/07
Added a link to Tall Trees Community Farm, a newly forming ecological and educational community project (oh, yes, and a farm) that's manifesting about a mile south of me here in White Lake, Michigan. The endeavor is still in its formative stages, and both open to and encouraging of community involvement. If you live round these parts, its worth checking out and getting involved in.
7/6/07
Added a few things over the last couple weeks; articles in the index by Guido Mase, and his blog, as well as a nice excerpt from an article on Bitters from some site in Australia (even excerpted, its pretty nice) and a link to George Vaughn's Mushroom Harvest (offering pretty much every medicinal mushroom you could want... damn shame me and George weren't ever able to finish our converstaion about cultivated cordyceps... alas for practical distractions...).
Also, I had an outright delightful time at the IHS earlier this month, with the pleasure of meeting some of you all as well as some delightful folks from other parts of the world. Had really nice talks with Daniel Gagnon from Herbs Ect (damn nice guy), Isla Burgess (who told me that the Maori use sow thistle, sonchus species, as an antidepressant and encourages everyone to start eating it), John Redden, Susan, Kerry and Christine Dennis from Ontario (those Canadians are damn fun folks - invite them to parties if you can... John told me that burning New England Aster acts restoratively to caregivers), the ever humorous and a bit taller than I am 7song and his incredible medicine bag, Phyllis Light (super sweet and super knowledgable - her talks are always faves of mine), uh oh... I'm getting to the point where I'm going to start leaving people out, which I wouldn't want to do, especially as I got to meet Heidi and Bonnie (again) and Robin and Lupo and the beautiful and friendly Phillipses and so many other folks who names will surely elude me if I pursue them...
5/something/07 (just back from vacation...)
Well, you may have noticed the beautiful lady's slipper on the homepage; just took that a couple days ago and wanted to share it. Wish I could say that there were so many lady's slippers in the world that I put up a nice batch of tincture, but, alas, that's not the case. The yellow lady's slippers up north where I were, though, were peppered around the roadsides and lakeshores and other grassy openings, and very happy and healthy. I did make a bit of flower essence, without (of course) removing those beautiful blossoms from their stalks. I look forward to playing with that.
In other news, though it be boring to you, I switched hosting companies and now that that's all done may get around to making a few additions, like adding some ofthe articles from guido mase's site to my article index. I also (though we'll see how long this sits waiting to go on the burner) would like to create a link directory to some of the seldom used herbs that have been written about during rebecca hartman's "blog party", as well as some others I know of or have written myself.
...And, gotta schedule some more classes.
4/28/07
Added some links over the last couple weeks; one to Angie Goodloe's quite nice blog the herbalists path (yes, more fun blog reading...), and tweak a few things here and there and back around there (and upside down there, and sideways over here - reminds me of signing at a mortgage closing...).
Also, I'm be gone and out of touch from June 2nd through the 10th, up north at the headwaters of the Rifle River, surrounded by lady's slippers and columbine and the grass of parnassus. Mmmmmm.... (I'll soak it in for y'all)
4/something/07 (to lazy to look...)
Added a couple things to the article index (David Winston's The Ten Tastes - very cool) and a link to the Michigan Natural Health Coalition. The MNHC is working to establish a health freedom act in Michigan. What is that, you wonder? On a basic level, it allows various natural health practitioners the right to practice their arts without restrictive licensure (we do not want licensure*), based on the notion that adults can make responsible decisions about what healthcare options they choose and be responsible for those decisions. Establishing health freedom is one of the most important goals we can work towards in regards to protecting our rights to choose how we take responsibility for our health and who we choose to help us explore the many options available to us.
If you don't live in Michigan, look into your states health freedom initiatives here:
www.nationalhealthfreedom.org/state_organizations.html
*Licensure, commonly proclaimed to "ensure public safety" by establishing standards of education and practice, tends to focus more on establishing fees that generate income, and on restricting what this or that practitioner is allowed to do. It is not uncommon for one group seeking licensure to also seek the sole rights to certain practices; as an example, some efforts have been made on the part of certified nutritionists to give them sole rights to offer nutritional advice; that is to say, that people who aren't certified nutritionists could be legally prosecuted for suggesting nutritional or dietary considerations. Now, using me as an example, how effective an herbalist could I be if I couldn't offer any suggestions regarding nutrition? That's just crazy. Licensure is a bad, bad option. We don't want the State legislating who can say what and what we can't say anymore than they already do.
4/13/07
Added some new classes to my classes page (figured that'd be a good place for them)
3/26/07
Well, big news would be that I'm gonna be blessed with another little one sometime around this October. We are very, very happy. And I happily look forward to the second trimester, in which I hope to regain the use of certain spices and pungent flavors in cooking that are, for the time being, deemed rather abhorrent.
Also added a lengthy new write up on wood betony, which I think rather nice. It really is an invaluable herbs, and now would be a good time to buy some seeds from Richo and the Cech family at Horizon Herbs and plant some this spring. You'll be very happy you did.
3/5/07
we're in the 11th hour for any of you who might be thinking 'bout the intensive; so if you're debating please look over the fine details and let me know if you'd like to do it this year:

~nine month herbal intensive~

2/24/07
Just an FYI that if anyone needs any (really good) bulk organically woodsgrown Goldenseal, Steve Edwards at Aspen Hill Farms in Boyne City Michigan has some from this past fall's harvest. This is the stuff I've used for years now, and the quality is exceptional. I think he has around 40 pounds available, but know that he will sell in smaller quantities as well.

Steve Edwards / Aspen Hill Farms
1878 Anderson Road, Box 753
Boyne City, MI 49712
(231) 582-6790

Again, I couldn't rant enough about the quality of this stuff.

2/16/07
Added a page on my kinnikinnick smoking mixture, with the recipe and some brief insights into the act of smoking as ceremony.

1/26/07
Updated the links page to have its own separate section for blogs, and included some nice ones by Henriette and Darcey and Jonno and Kiva and Rebecca and Kathy (I'm probably not actually on a first name basis with all of these folks, but what the hell...).

Also adjusted info on my nine month herbal intensive to account for the possibility that the "4th Thursday" classes might be switched to the "4th Wednesday", in case that affects anyone's availability. I'll be deciding on that factor soon, and the course starts in March, so if you're interested, send me an owl (or call or email) and we can discuss the particulars.

1/22/07
Ooh cool! 7song has revamped his website, and included many more articles than were previously contained there, and which I've now linked to in the article index. Note that some of these are fundamentally outlines of topics worthy of study, and while they don't contain all the details and specifics right there in one package, they do provide a very nice opportunity to review the outline and ascertain what topics you know about and which ones you don't and need to bone up on (as they say).

Also added 7song's site to the links page, along with a link to Kiva Rose's medicine blog and the Anima retreat center she helps run.

1/15/07
Goldmine. Added a plethora of links from Chanchal Cabrera to the article index.

1/9/07
Added some links to offsite info on Calamus to my (can you guess?) page on Calamus. Also tweak a sentence here or there - I've got a bunch of new stuff collected to add to this (have for months and months now) but we'll see when I get round to getting it all added; gotta get a few permissions...

1/7/07
Added a few new Wendell Berry poems; ooh, some real nice ones...

12/18/06
Michael Moore, whose insight, wit and online philanthropy (i.e., his site) has given so much to the herbal community, has (to sorely understate the issue) had a pretty tough couple months. At the end of it all, while doing better, he has acquired some financial woe.

For those who would like a way to give back to one who himself has given so freely, please check out Jonathan Treasure's page on how we can help out an old friend, as Michael is to us all, whether we know him personally or only through that decidedly rascally but undoubtedly trustworthy authorial voice with which all his books are infused.

www.herbological.com/herblog/michaelmoore
or
www.henriettesherbal.com/blog/?p=602

I'd like to posit to everyone that while many of us poor old herb folks aren't rolling in the dough, many hands still make for light work. A lot of heartfelt $10s, $20s and $50s will add up.

(good lord, I'm probably gonna be hit up to volunteer for the next public radio pledge drive...)

12/15/06
please visit Voices for Traditional Medicine a site devoted to stopping the proposed traditional medicines congress: http://traditionalmedicines.info

12/13/06
Added some info to the classes page on the 8th International Herb Symposium, at which I'm delighted to be able to offer some herb walks.

...and added a link to some Andy Goldsworthy pics/sculptures. Damn; that guys good.

early december
Added a slew of links to the article index, including a bunch of stuff by susun weed.

11/13/06
Added a slew of class dates for 2007, as well as some preliminary info on David Winston's visit and the potential to have Matthew Wood back here in 2008 to offer an advanced intensive study program...
--~--~~----~----~~---~---~-~~---~--~~----~---~~-~----~---~--~~--

10/21/06
Y'know, I'd though I had added this to the article index already, but somehow it didn't seem to be there, so I "re-added" it today (under the assumption that I did do it and it mysteriously disappeared as opposed to that I'm wrong about the whole thing...). Sharon Roller's excellent article Cleansing and Detoxification Questions and Answers. Good reading for everyone, and a good link to pass onto those people who seem preoccupied with their colons.

10/17/06
I've added a number of links to the article index (well, not a horde but some good ones - fixed the todd caldecott links and added some from tierra's site). I've also added some new poems, including my assembly of Pendell's poem from the teonanacatl chapter of Pharmakognosis. Brilliant.

Oh, you'll probably want to search on the definition of the word "keening", if you really want to wrap your head 'round that one.

10/4/06
Added a write up on Solomon's Seal that hopefully you'll all like; I also added "more pics" links to the plant write ups I've done which are quite good.

Please read the request below, too, and do pester those google people for me, if you can...

9/26/06
I'd like to ask for your help.

In early July, the company that hosts this website was hacked into and my site was loaded up with all kinds of dreadful links. While I corrected the problem within a few days time, it seems that google scanned the site, deemed it "spammy", and deleted it from their index. Though I've tried several times to resubmit the site to google to be re-indexed, this hasn't occurred, and so ~none~ of my site shows up on google searches. This has been a bummer for me, to say the least.

I've tried to contact google to address this but there is virtually no way to get ahold of anyone there. So, I'd like to ask if you all could help me out by doing the following:

1.) Go to www.google.com, enter www.herbcraft.org in the search field and click "Google Search".

2.) The results that come up will show references to my site, but no actual pages from my site. Scroll down to the bottom of the page and directly underneath the "Search" button you'll see a link you can click that says "Dissatisfied? Help us improve". Click this.

3.) This opens up a page that allows you to express you dissatisfaction with the results of your search for my site. I'd ~greatly~ appreciate polite comments to them stating that Google used to return results from www.herbcraft.org , but no longer does, and that you really want them to include my website in their search
results again.

Thank you very much, in advance, for your time and help in doing this...

8/21/06
I'm gonna be in Ohio in early September; hope to see some of you outta state folks while I'm there.

I'll also be travelling 'round the southeastern part of Ohio from August 25th till the class in Toledo on September 2nd, and so will be more or less outta reach till I get back after labor day.

Also, herbalist David Winston will be coming out to Michigan in early May, 2007. Cool; David is a plant genius.

8/7/06
Added a few more poems. The last three stanzas from Percy Shelley's Prometheus Unbound are absolutely incredible. Years and tears worth of pondering the wisdom in those; take just this excerpt of an excerpt:

To suffer woes which Hope thinks infinite;
To forgive wrongs darker than death or night;
To defy Power, which seems omnipotent;
To love, and bear; to hope till Hope creates
From its own wreck the thing it contemplates...

Written so long ago, and yet so poignant in these present times.

Also included a couple things from Clarissa Pinkola Estes, most widely known for her book Women Who Run With The Wolves. I saw her in Ann Arbor with my wife several years ago; wow.

I mean really, wow. Incredible.

She's supposed to have a book of poetry coming out, but the release date seems to be in limbo. Till then, her books are profound, and the CDs of her storytelling are unspeakably good.

8/7/06
A note on the article index: All the stuff by Todd Caldecott (and there's some fine stuff there) needs to be relinked, as Todd recently reworked his site layout. As it may take me a bit to feel like typing in new links, you can, in the meantime, visit his site's homepage and look directly from there.

8/5/06
He he... I'm so funny.

Some time ago Paul Bergner was nice enough to let me copy on of his posts on restless leg syndrome onto a page to keep handy here; I finally got 'round to putting up the picture I've always wanted to go with it...

8/5/06
I'm gonna be in Ohio in early September; hope to see some of you outta state folks while I'm there...

Also, added more links into my article index...

7/31/06
Added a page on Elder; also, a day or two ago, added some new links to the article index; Paul Bergner's info on vitalist energetics (wow, Paul kicks ass), an article by David Winston on tick born illnesses (I'm so blessed where I live; there are virtually no ticks), and another thing or two that is presently escaping me.

I'm still not showing up on google (dammit... see below for that debacle) which isn't good for people looking for herb classes here in michigan (not especially good for me either). Errr... frustrating.

Also found out an old friend's dad passed away today; sad. As a tribute to him, if tomorrow is as hot for you as today was 'round here, it'd be nice to really nonchalantly look at someone and comment "It's hot out."

7/25/06
Updated quite a bit of my page on sinusitis to address some of the things I've known for awhile but haven't updated to that, including greater elaborations on certain plants and addressing the fungal aspect of chronic sinusitis.

Also, a couple other things...

First, there appears to be another jim mcdonald (we'll call him "false jim mcdonald") who writes about "alternative medicine" and who has some articles online about "colon cleansing". This is not me, and I have a great deal of personal disdain for the whole "I'm toxic and need to cleanse" mindset. So, for the record, you are not toxic, and that ain't me. Please, if you are working on healing and striving to attain a state of vibrant health and well being, don't fall into the toxic trap. Even if you have what the old herbalists would have called "bad blood", that shouldn't be turned into a self image of toxicity. This will only hinder your progress towards greater well being.

Second, earlier this month some... "creative" folks hacked into my site and loaded a bunch of porn onto it (and, indeed, info on viagra and cialis and gambling). Depending on your personal inclinations, please accept my apologies for either having this sneak onto my site or for taking it down. I do admit I'm a bit distraught that the page on "scat" was evidently more popular than anything I've ever written (my web stats tripled), but I'm sure I my bruised ego will recover. But, I figured it'd be good to clarify, as, evidently, there are still a few links to my sight (though the offending pages are gone) associated with this nefarious act of subversion. So, if you're searching and see something creepy that says its on my site, please know its not there anymore and it wasn't me who put it there.

As a result, I got booted from google's database (which makes little sense to me, since google searches find all kinds of weird sh*t), and searches for michigan herb classes no longer seem to immediately pull up my site (which really sucks). I've resubmitted everything, though, and hopefully everything will be back on track soon.

My apologies if anyone saw anything terribly distressing while this debacle was at play.

7/5/06
Finally got around to elaborating more fully on the uses of Mullein in treating spinal and other misallignments...

6/27/06
Added a link to Roger Wicke's excellent article, "The right to practice herbology, legal history and basis" to my article index page. This is must read stuff for anyone who sees clients. We all owe a debt of gratitude to Roger for providing what may be the only clearly put, readily accessible article on this important subject.

6/25/06
Added a link to my friend Andrea's new blog, "Planted in Alcohol" to the links page.

6/15/06
gonna be out of town and in the woods and on the water between this Sunday (the 18th) and whatever date the thursday after that is... I'll do my best to catch up with calls and emails after that. thanks, I'll enjoy bliss on a canoe for each and every one of you...

BUT...when I get back... I'll be doing a short herb walk with my friend (the awesome) Jen Green, ND at Marshbank Park in West Bloomfield on Tuesday, June 27th at 7PM...more info on the "classes" page...

6/9/06
added a poem by Mary Oliver... it's so beautiful.

6/2/06
Added info on the class I'll be doing this fall in Toledo, Ohio...

5/31/06
Added some new class dates..

5/11/06
Added a few more links to the article index...

5/4/06
Added a few new class dates to the calendar; a couple in Ann Arbor and info on the Lavender Fest at Yule Love It Lavender Farm in Leonard, MI.... my first herb walk at Upland Hills is coming up in late May and I can't wait to start teaching outside again; hopefully I'll see you there.

4/24/06
I've become a bit compulsive about drawing leaves and vines and squiggly lines on myself and friends and family as of late; which is to say I've been getting into henna. Now, I'm certainly a far cry from the insanely beautiful designs I've seen on some of the sites I've been checking out, but it damn fun to draw plants on yourself, even if it's not perfect. In honor of this, I've added a couple sites to my links page to the best resources I've found, so as to get you all into doodling on yourselves as well...

4/19/06
Added a page seeking a home for a dog; a friend of ours had a family member who decided she didn't want her anymore and was going to have her put down, but my friend rescued her and know she, my wife and I, and a few other friends have been fostering her till we can find her a good home. She's a rott/pit/terrier mix and as sweet as all get out. If you or someone you know is looking for a dog and wants a real sweetie, check her out.

4/3/06
Added a little write up offering a few of my thoughts on thorns. This is something I'll often weave into teaching, and I've always wanted to do a write up on it. What I've got is... well, its okay. I should really have taken more time with it (I didn't, after all, even write about prickly ash...), but, hell, I can always add to it later...

4/2/06
Been piddling around, adding a few links to the article index, added a link to my friend Jen Green's site (she's a very cool ND here in SE Michigan), added a link to Sunstone Herb Farm, and revamped some of the mushroom ID links.

3/9/06
Added a gazillion links to Henriette Kress's blog entries to the herbal article index; the effort (considerable) has made the index a lot better; Henriette has gems all over that blog-site of hers.

2/27/06
Elaborated on all the pertinent details of the Matthew Wood weekend workshop coming May 19th-21st. All the details (except a time specific itinerary) are here.

Also made a few other updates (one kind've amusing to me), but I'll let you find 'em...

2/13/06
Reformatted a few things, greatly improving the links page by figuring out what "bookmarks" are. So now you can bypass the 42 feet of scrolling it takes to get to the wildcrafter listings and just click the heading at the top of the page. It was really easy to do; wish I'd known how earlier. I also moved the myth & lore section to the links page, and added a link to the master article index onto the seeds & stems page.

And, a few days ago I added a link to Robin Rose Bennett's site, and added Robin Suggs's Moonbranch Botanicals to my wildcrafters/growers list.

Also, got around to looking in my account stats and gadzooks! Over 2500 visits last month... that's pretty wild...

12/19/05
Added a write up on apple, and "by the pot" proportions for making Cocoa Buzz...

12/19/05
Been a busy beaver... added a recipe for teething tincture, and a couple case histories on meniere's disease and uterine fibroids, also a link to Seven Cups, who supplies the finest tea available, sourced directly from organic/fair trade tea plantations in China, and to Sotoya Ceremonial Tobacco Company, where Sun Butler grows really, really remarkably good Tobacco for conscious, prayerful smoking.

And though I'm not finished with it, and I haven't linked it from anywhere else on the site, I'm making decent progress on the article index I'm working on, which has articles by the best herbalists I know of grouped and linked by topic. I'm scared to death to start on Henriette Kress's site... not to mention her blog, which she adds to almost daily...

But, for now, its not bad... hell, its come along a lot better than the herbal repertory I've been working on...

12/12/05
Added Kathleen Raine's "The World" to my indulgent poetry links...

12/10/05
Well, first of all, it's my childhood friend Andy Nadolski's birthday today. Now, I haven't seen or talked to him in years, but hope he's had an excellent day, and a whole bunch more to come.

I just added an article index for David Hoffmann's stuff from healthy.net. Anyone who's ever navigated that site should be pretty happy they can access these direct links, rather than try to find the info there. I've grouped everything by catagory; so browsing's much easier...

12/06/05
Added numerous links to even more wildcrafters, growers, and herb suppliers on my links page... including Heartsong Herb Farm, Healing Spirits Herb Farm, and I added links to a number of articles that Richard McDonald (no relation, outside of "all my relations") at Desert Bloom Herbs has added to his site... check out his diabetes writings... nice. Also, a excerpt on how he wild-cultivates Osha from "The Herbalist's Way" by Nancy & Michael Phillips (of the afore-mentioned Heartsong Herb Farm.... see the interconnectedness?)

11/28/05
Added info on next year's herbal intensive...

11/25/05
Added a slew of new plant-myths to seeds & stems...

Also, a recipe for my four root (and a bark) brew, and one for spiced kinpira... good lord, the sauce for this is exquisite...

11/14/05
Added a link to a poem by Maureen Dorrington... Maureen was a friend of mine, if only briefly and seen on far too rare an occasion to say we were good friends... though nonetheless we were. It was one of those instances where you meet someone and it's as if you just hadn't seen them in a long while... she was a kindred spirit. Maureen wrote this poem when her father died, though no one seemed to know she wrote poetry till after her rather sudden and untimely death on July 19th, 2002. If you like the poem and wish to thank her in some way for it, simply take in a stray cat. You'll earn a blessing from her for sure...

10/19/05
Updated my page on New England Aster (Aster novae-angliae), including another years worth of observations by me and some others who've been exploring it's medicinal uses. This is a fine, fine plant... if there are any around you, tincture some up and try it out... you won't regret it.

10/10/05
Life is good.

I found two giant hen of the woods (Grifola frondosa) mushrooms this evening, one weighing 3 1/2 pounds and the other weighing over 7 1/2 pounds. That means I can eat wild mushroom this-and-that for weeks, and still probably have enough to give away to a few good friends. In honor of my good fortune, I've added some good mushroom photos to my links page (look under "identification"). And, to be very responsible, I included more links to photos of some of the common deadly poisonous mushrooms that you need to know about if you plan on gathering wild mushrooms. While Hen of the Woods and Chicken of the Woods are rather distinctive, things get dangerous when we compare the common edible lawn mushroom the Off White Parasol with the deadly Amanita Virosa. Same rules that go with plants: Never harvest unless you're absolutely sure of the plant's/mushroom's identity.

I also added a page on Mullein, which is one of the most phenomenal herbs I know of. Right now I think there's about two pages, if you were to print it out, but I hope to, in the next few weeks, flesh out and elaborate on some of the fine details, specifically it's effectiveness for treating spinal misallignments...

8/16/05
I updated the Burdock page, adding some new info and tweaking a couple of things here and there. Also added the story of how the hummingbird brought us Tobacco to the seeds & stems page, and a week or three ago I added some info on the too oft maligned Purple Loosestrife...

...and, though it's entirely unrelated to herbs at all, I made up the most delightfully punny (which can mean good or bad, depending on your feelings about puns) bar joke the other day, and think I'll indulge myself:

So there's this rooster sitting up at a bar, having a couple beers and eating peanuts. Suddenly, without warning, a fox leaps up behind him, grabs him by the neck and proceeds to devour him. Suddenly, he stops mid-bite, looks at the bartender and asks, "You wouldn't happen to have any cock-tail sauce, would you?"

(your demented herbal host smiles and humbly bows to the chorus of groans... :)


7/18/05
Wow... time flies...

The herb symposium was great, and I quite enjoyed getting a chance to sit in on classes by Matthew Wood, David Winston (who'll likely be coming out to SE Michigan in 2007), Phyllis Light (wow), Margi Flint and Cascade Anderson Gellar. It was a real treat.

I've recently added info on Purple Loosestrife, and made some updates to the links page... adding, notably, a link to Adam Seller's Pacific School of Herbal Medicine, which has some really good recipes and info on horsetail, Ragweed & some other herbs.


6/19/05
Well... next week I'm leaving for Wheaton College and the International Herb Symposium. I'm incredibly excited about this, as I've never been to anything of this sort of scale.

It would be pertinent to let y'all know that I'll be gone and more or less inaccessible between June 24th and the Fourth of July weekend. If you've got questions about any of my July classes (particularly if you have questions or want to pre-register for the Ann Arbor area walk on July 10th), please send me an email at jim@herbcraft.org or leave me a phone message at (248) 737-3589. Should you not hear back from me early in the first week of July, please email or call again... I don't want to miss the opportunity to walk around outside with ya.

6/6/05
Well... this is what's new... this page wasn't here a moment ago, and poof! here it is. Isn't that really kind've amazing?

Well... perhaps kind've neat, but I guess not really life shattering all on its own...

Certainly, its not so cool as the fact that I've just booked Minnesota herbalist Matthew Wood to come out to teach here in Michigan from the 19th through the 21st of May, 2006. Now that's cool.

I've known Matt since going to see him and Rosemary Gladstar at the United Plant Savers Botanical Sanctuary in Rutland Ohio... six? seven years ago? I've kept in touch, and Matt's been real cool to me since I've known him, and I'm real happy to have him around to share his unique perspective on plant medicines. I couldn't encourage you emphatically enough to clear those dates on your calendar. It'll certainly be a worthwhile weekend.

I've also recently added my recipe for stir fried noodles with weeds and seeds, and some new links, including one to my good friend Amanda's Wildwood Wholistic Arts. Amanda offers doula services and massage, from the really wonderful place she so honestly embodies. I also fixed the broken David Hoffman link, and I think the new website that it connects to now is quite a bit better than the last (and not just because it works...). I've also added some links to pictures of some of the the potentially deadly herbs growing in the Great Lakes bioregion (just three to start), and I encourage you to check these out, so you don't do something as terribly dangerous as gathering Ground Hemlock (Taxus canadensis) in place of Hemlock Spruce (Tsuga canadensis).

...

Well, evidently I can't think of much more to add this evening, so let me wish you all a good present moment, and many blessings to you